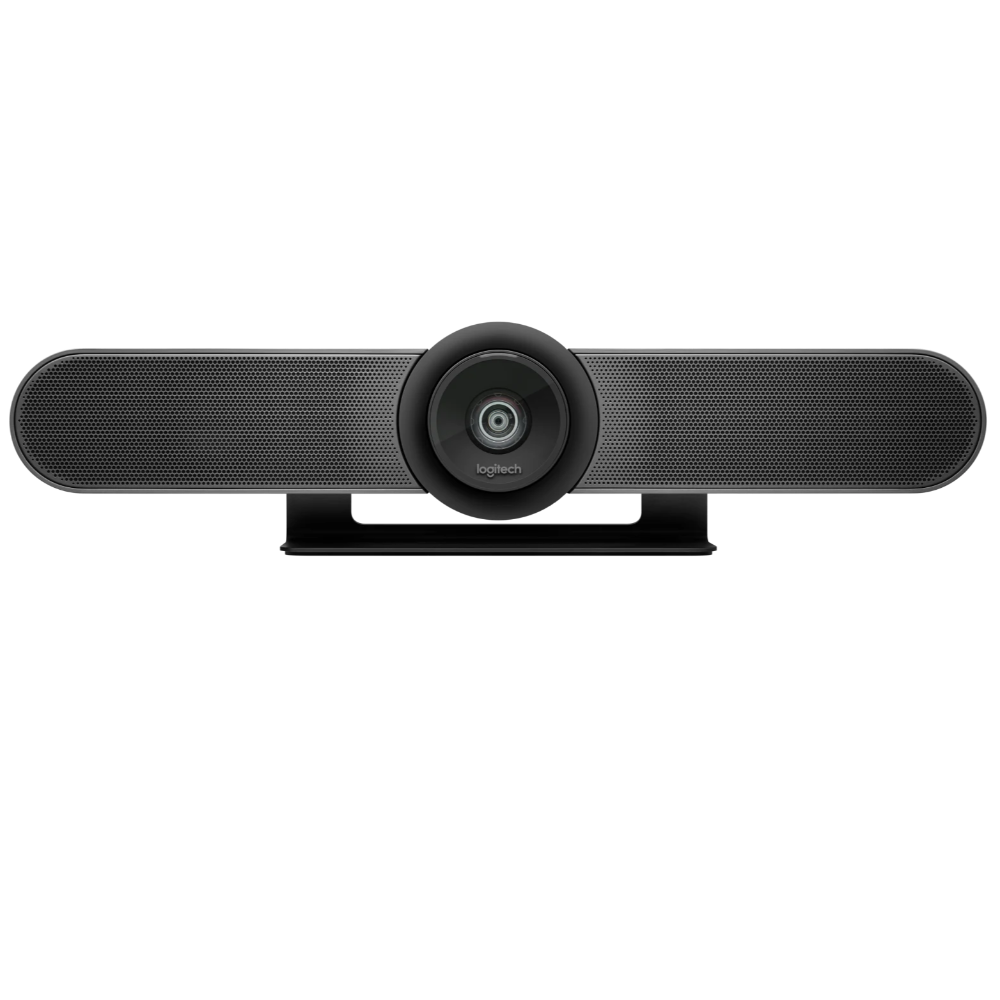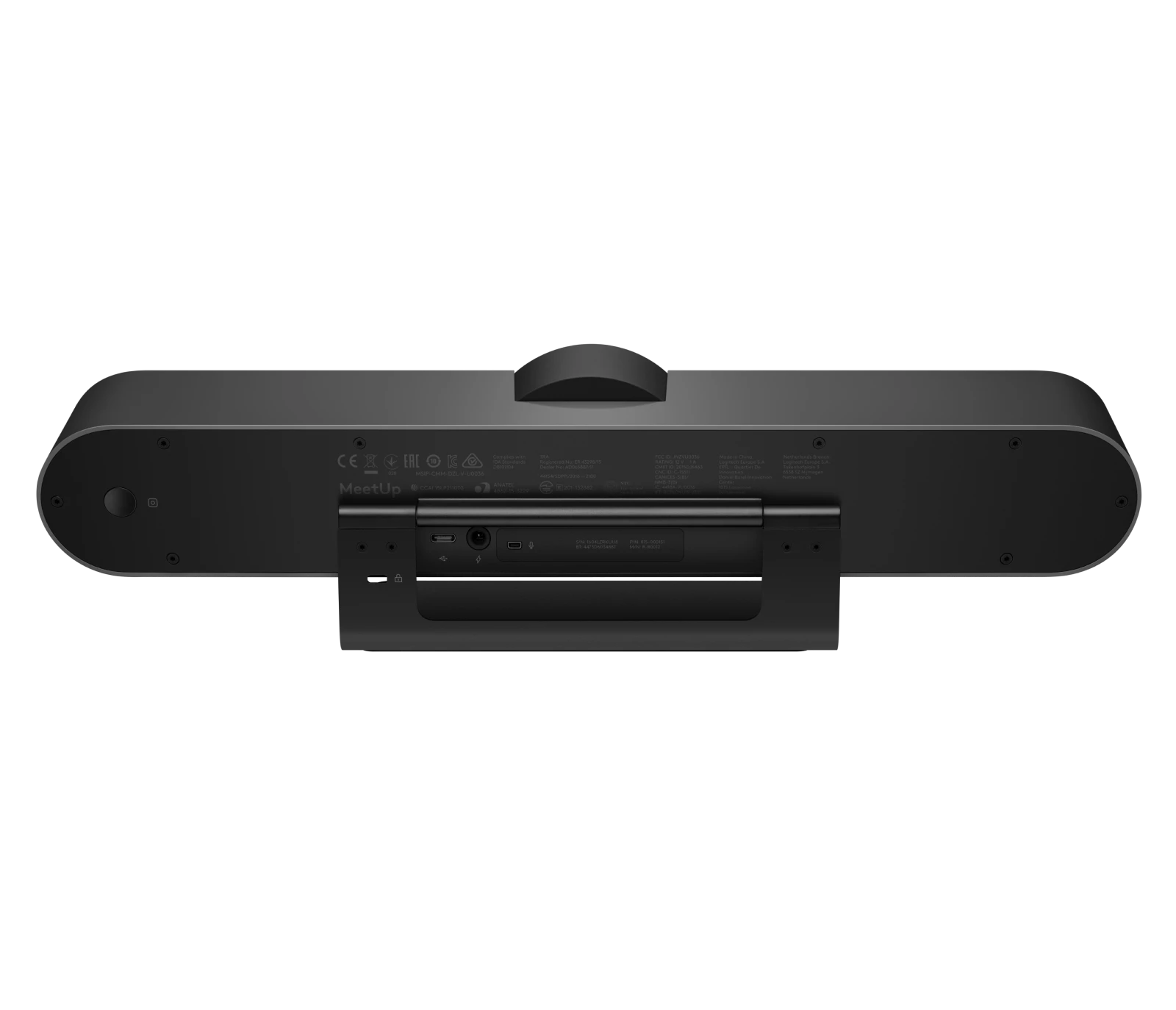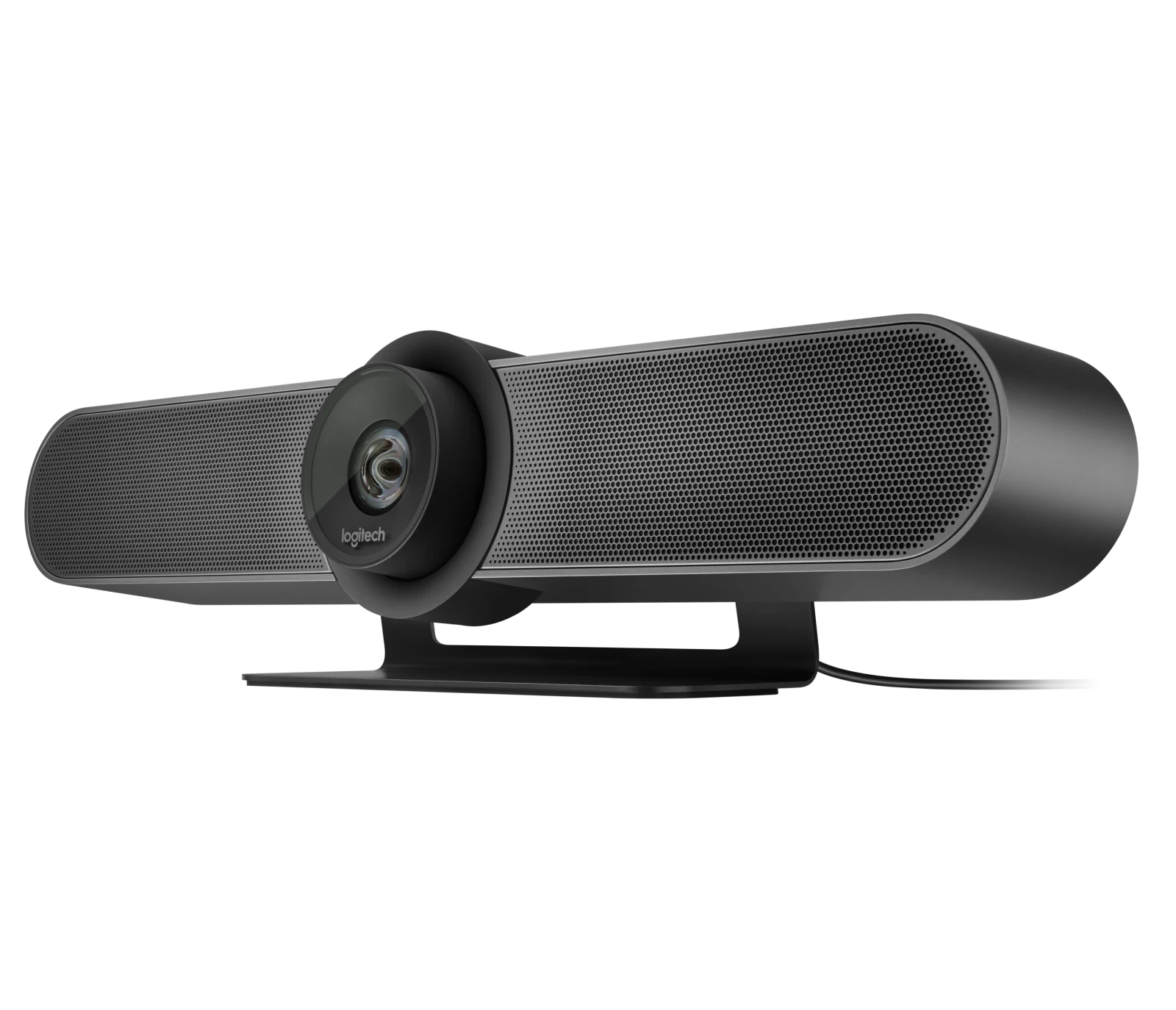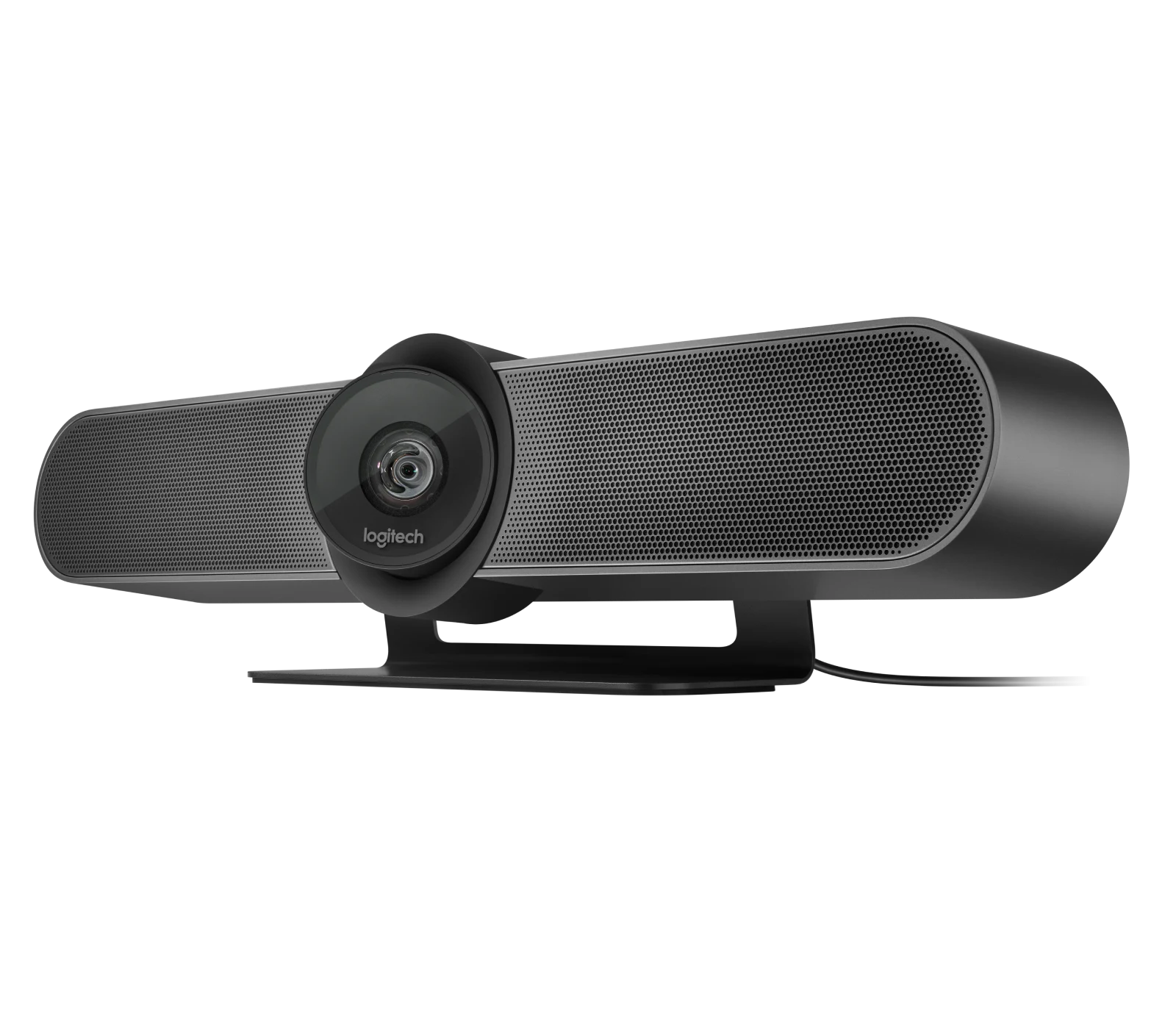 Videocamera per videoconferenze all-in-one per sale di piccole dimensioni.
DIMENSIONI
Unità principale
Altezza: 104 mm
Larghezza: 73,3 mm
Profondità: 85 mm
Peso: 1,04 kg

Telecomando
Altezza: 83 mm
Larghezza: 83 mm
Profondità: 10 mm

Requisiti di sistema
Windows® 7, Windows 8,1 o Windows 10
macOS 10.10 o versioni successive
Porta USB 2.0 (porta e cavo USB 3.0 necessari per video 4K)

TECNOLOGIE RIGHTSENSE
Tecnologie avanzate e innovazioni del design che migliorano, facilitano e automatizzano la collaborazione video.

RightLight
Compensazione scarsa luminosità
Riduzione dei disturbi video
Ottimizzazione della saturazione con luce scarsa

RightSight
Rilevamento di persone
Inquadratura automatica dei partecipanti all'inizio della riunione
Inquadratura automatica dei partecipanti su richiesta
L'inquadratura si reimposta automaticamente quando i partecipanti entrano, escono o cambiano posizione

RightSound
Intelligenza artificiale con apprendimento automatico per distinguere le voci umane da altri suoni
AEC (Acoustic Echo Cancellation)
VAD (Voice Activity Detector)
Eliminazione del rumore di fondo
Regolazione automatica del volume per voci alte e basse
L'algoritmo di limitazione dei picchi elimina anche il clipping temporaneo dell'altoparlante per impedire le distorsioni
Custodia antivibrante

COMPATIBILITÀ E INTEGRAZIONI

Connettività USB plug and play
Certificazioni
Certificazione Skype™ for Business, compatibilità con Teams
Certificazione Zoom™
Certificazione Tencent
Certificazione per hardware Google Hangouts Meet
Compatibilità
RingCentral: q
Pexip
GoToMeeting™
Microsoft Cortana
Cisco Jabber®
BlueJeans
BroadSoft™
Vidyo™
e altre applicazioni di videoconferenza, registrazione e trasmissione che supportano le videocamere USB con certificazione TAA. Per i numeri di serie interessati, visita la pagina www.logitech.com/support/meetup-taa-compliance

Specifiche tecniche
Videocamera

Obiettivo personalizzato Logitech con zoom HD 5x e panoramica (+/- 25°) e inclinazione (+/- 15°) motorizzate
Campo visivo: Diagonale: 120°, orizzontale: 113°, verticale: 80,7°
Copertura totale stanza (campo visivo + panoramica e inclinazione): 163° ampiezza x 110° altezza
3 preimposzioni di posizione della videocamera
Inquadratura automatica RightSight: Richiede Windows 10 a 64 bit o macOS 10.14 o versione successiva

Prestazioni video
Videochiamate ad alta definizione Ultra HD 4K (fino a 3840 x 2160 pixel a 30 fps con cavo USB 3.0 venduto separatamente)
Videochiamate in Full HD con risoluzione a 1080p (fino a 1920 x 1080 pixel a 30 fps)
Videochiamate HD 720p (fino a 1280 x 720 pixel a 30 fps)

Microfono
Microfono integrato con 3 elementi beamforming
Gamma di rilevamento
MeetUp: 4 m
Con microfono di espansione opzionale:: 5 m
Sensibilità: -27 dB
Risposta in frequenza del microfono: 90Hz-16 kHz per una riproduzione piena della voce ed elevata intelligibilità del parlato senza rumore di fondo
Prestazioni beamforming:: L'algoritmo factory-paired di beamforming broadside a bassissima distorsione, direziona i microfoni verso il relatore per un rilevamento vocale e una riduzione del rumore ottimizzati
AEC (Acoustic Echo Cancellation)
VAD (Voice Activity Detector)
Microfono con eliminazione dei rumori di fondo
Velocità dati microfono: Frequenza di campionamento 32 kHz
Numero di partecipanti consigliato: 6
Numero di partecipanti consigliato con microfono di espansione: 8

Altoparlante
Volume regolabile fino a 95 dB SPL a 0,5 metri di picco
Sensibilità altoparlante 86,5+/-3 dB SPL a 0,5 metri
Distorsione: 200-300Hz < 3%, 3000 Hz -10KHz < 1%
Il contenitore antivibrazione in attesa di brevetto migliora la chiarezza della voce limitando la trasmissione del suono agli spazi adiacenti

Generale
Tecnologia wireless Bluetooth
Telecomando RF
Supporto da tavolo/a parete integrato; supporto opzionale per montaggio su TV disponibile
Kensington Security Slot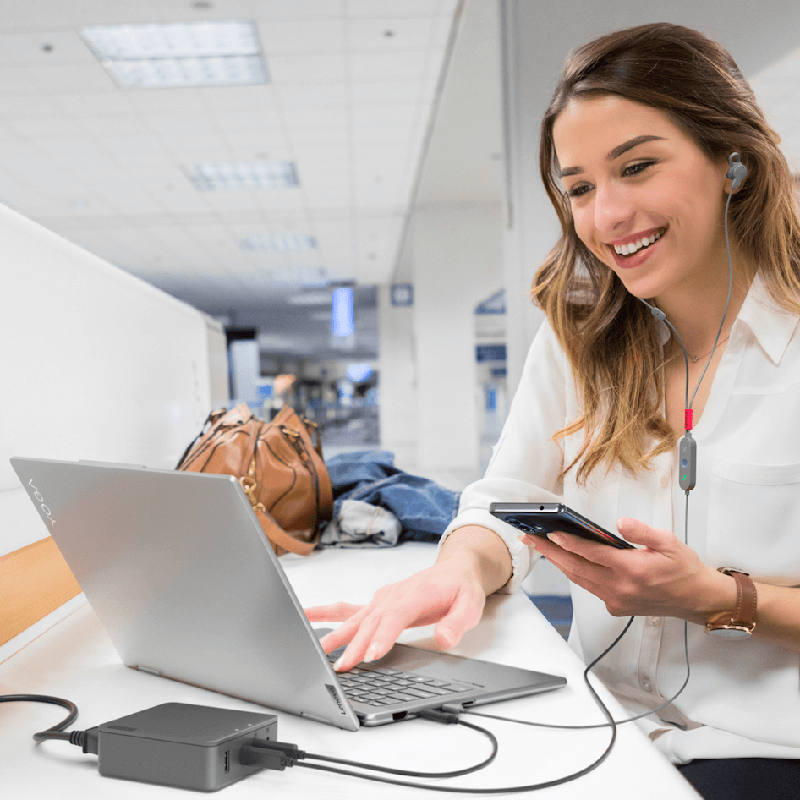 Trust our experts
Find the best solution for you
Do you need more information about our products?
We are at our customers' service to always provide an accurate analysis of your needs, identifying the best technological solutions.