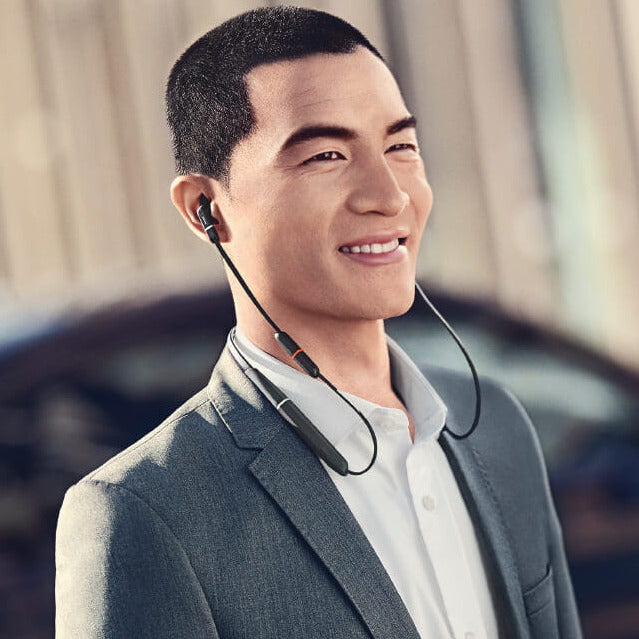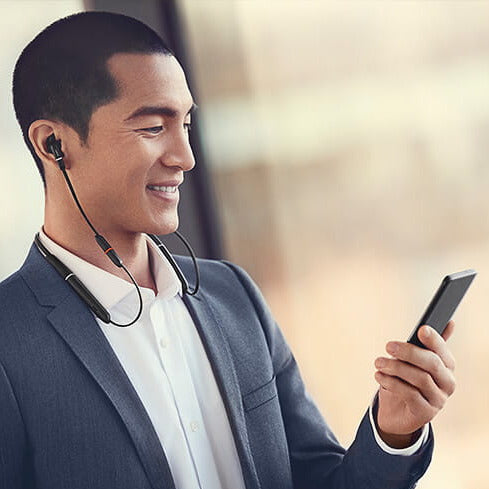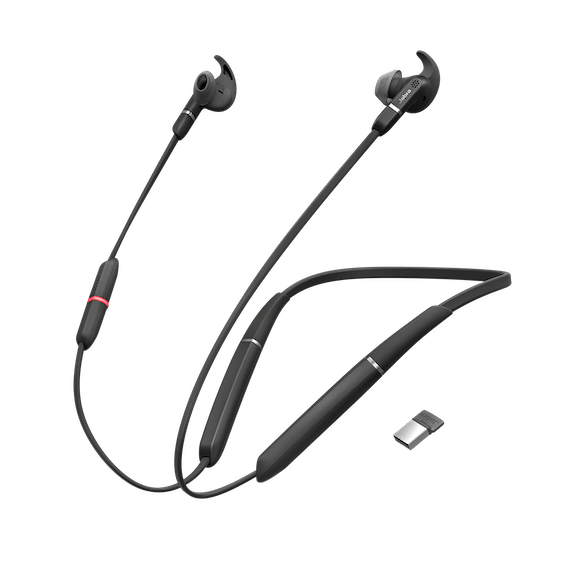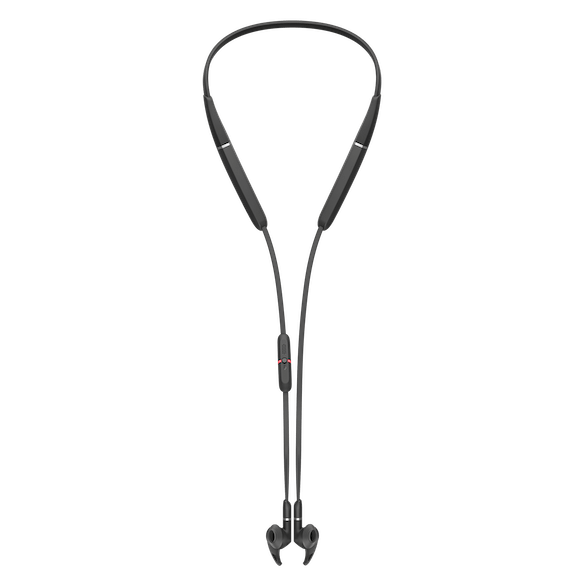 Jabra Evolve 65e
La soluzione perfetta per i professionisti "on the go"
Progettati per offrirti audio di qualità professionale con certificazione UC ovunque tu sia.

I professionisti che lavorano fuori dall'ufficio trascorrono la maggior parte del tempo in auto per visitare i clienti acquisiti e quelli potenziali. Hanno quindi bisogno di una soluzione affidabile e pratica che permetta loro di non perdere mai una telefonata.
Pratico design
Comodità per tutto il giorno Non perdere mai una chiamata.
Quando hai bisogno di essere sempre raggiungibile, ti servono cuffie comode da indossare per tutta la giornata. Il modello Evolve 65e ha un design leggero per un indossaggio attorno al collo con i pratici auricolari dalla forma ovale. Questo design assicura massimo comfort e semplicità di utilizzo per permetterti di rispondere alle chiamate e ascoltare la musica per tutto il giorno, ovunque tu sia.
Audio professionale
Auricolari professionali certificati UC. Ottimizzato per l'uso fuori dall'ufficio.
Il modello Evolve 65e è certificato per Microsoft teams e UC*, in modo che tu possa utilizzarlo per le tue chiamate importanti con la massima sicurezza. La cuffie assicurano qualità superiore delle chiamate e dell'audio, soprattutto quando sei fuori dall'ufficio, in modo da non doverti preoccupare del rumore del vento o se la connessione non è ottimale. Con l'adattatore Bluetooth USB puoi anche collegarti al PC e allo smartphone contemporaneamente.
*Cosa sono le certificazioni UC e MS?
L'acronimo UC (Unified Communications) indica l'integrazione dei servizi delle comunicazioni aziendali: la soluzione audio è ottimizzata per essere utilizzata con tutti i fornitori UC leader come Cisco, Avaya e altri ancora. I dispositivi certificati Skype for Business sono sottoposti a una certificazione speciale da parte di Microsoft.


Autonomia di 13 ore della batteria
Efficienza ovunque tu sia. La batteria dura tutto il giorno.
Potrai lavorare praticamente ovunque grazie a una batteria integrata con un'autonomia di 13 ore. Ovunque tu sia e qualsiasi cosa tu debba fare, avrai la certezza che le tue cuffie saranno sempre al tuo fianco.
Audio personalizzato
Personalizza le impostazioni audio con l'app Jabra Sound+.
L'app Jabra Sound+ è il compagno di viaggio perfetto per le tue cuffie Jabra. Personalizza l'audio in modo che la tua musica e le tue chiamate siano sempre adatte all'ambiente circostante. Personalizza la tua esperienza regolando l'aspetto di Sound+ e la sua offerta audio. Scegli il tuo assistente vocale preferito fra Amazon Alexa, Siri®, Google Assistant™ e altri ancora. * Le tue cuffie sono dotate di una garanzia di due anni.
Altoparlanti progettati da Jabra
Musica eccezionale sempre a portata di mano. Massima concentrazione, proprio quando ti serve.
Gli altoparlanti progettati da Jabra ti permettono di ascoltare la musica con un livello di qualità altissimo, mentre il pratico indossaggio nell'orecchio consente di eliminare il rumore passivo, filtrando il rumore di sottofondo per permetterti di concentrarti su quello che stai facendo. La spia di occupato integrata segnala a chi ti è vicino che non vuoi essere disturbato.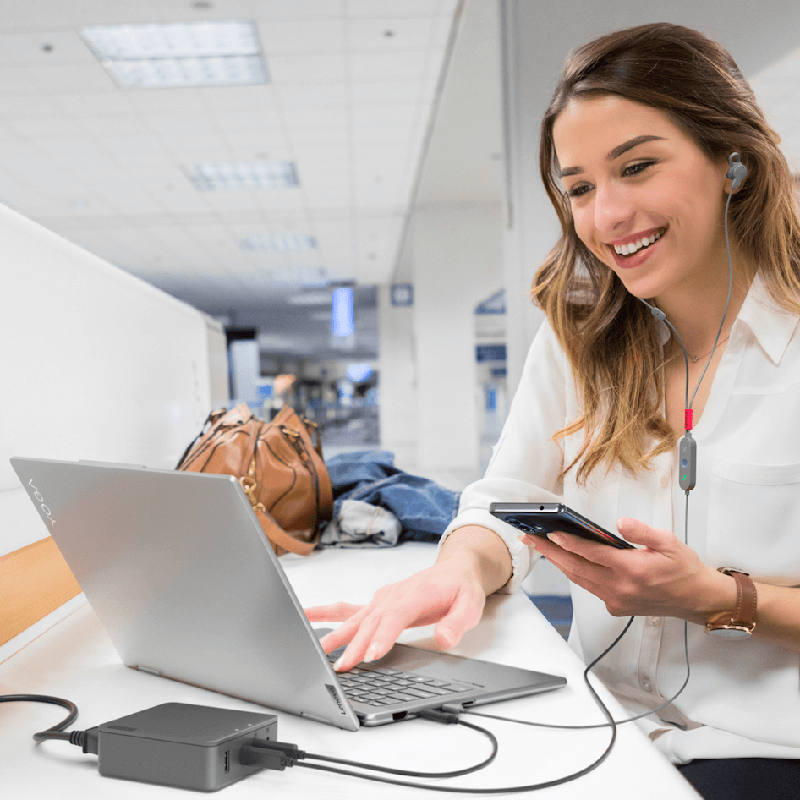 Trust our experts
Find the best solution for you
Do you need more information about our products?
We are at our customers' service to always provide an accurate analysis of your needs, identifying the best technological solutions.